Главная
«Эксмо» сегодня - издательство Эксмо
Foreign Rights
Human Contours<br> World From Under the Table
Human Contours
World From Under the Table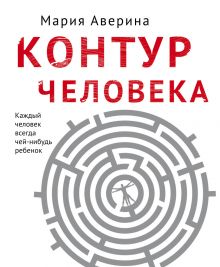 Maria Averina
Longlisted
for National Bestseller
Award 2020
412 pages;
hardcover;
2019.
Russia in the 1990s, as seen by a little girl.
Maria Averina's book is about the 1990s, when the main character Masha was a little girl. It was a time when all things that had been stable for decades changed in an instant, and you could no longer find any peace and quiet. The reader will appreciate the living story seen through the eyes of the child as if from under the table. From the child's point of view we can see the adult impression of everything that is taking place in the big world, and the external big world is, after all, Russia at the end of the 20th century: a hard time of change..
The characters of the novel are mostly women, who have found themselves in the path of history. They are at once ordinary and extraordinary, and radiate lots of light and warmth. When you read about them — how they raised their children, how they queued in stores, lived on food aid, watched TV film series, how they survived, staunchly and calmly and accepting their fate — you begin to appreciate what it took to survive in those difficult times.
Maria Averina — poet and novelist, born in 1985 in Moscow. Alumnus of the Moscow State Pedagogical University, the Moscow Institute of Open Education, and the Moscow City Pedagogical University. She is a school teacher.